Easy Lemon Decorations You'll Love 🍋
Needing a cheerful summer vibe to brighten up quarantine life? We are absolutely in love with lemon-inspired event decorations. Here are some of our favorites!
A 'Positano, Italy' type vibe we can all come to crave. How gorgeous are these mini limoncello bottle wedding favors – each attached with personalized lemon card for guests' names and table numbers.
You know you've got a lemon-filled, summery outdoor bridal shower coming your way when you get this invitation the mail. A must-have invitation for any lemon-themed bridal shower get together.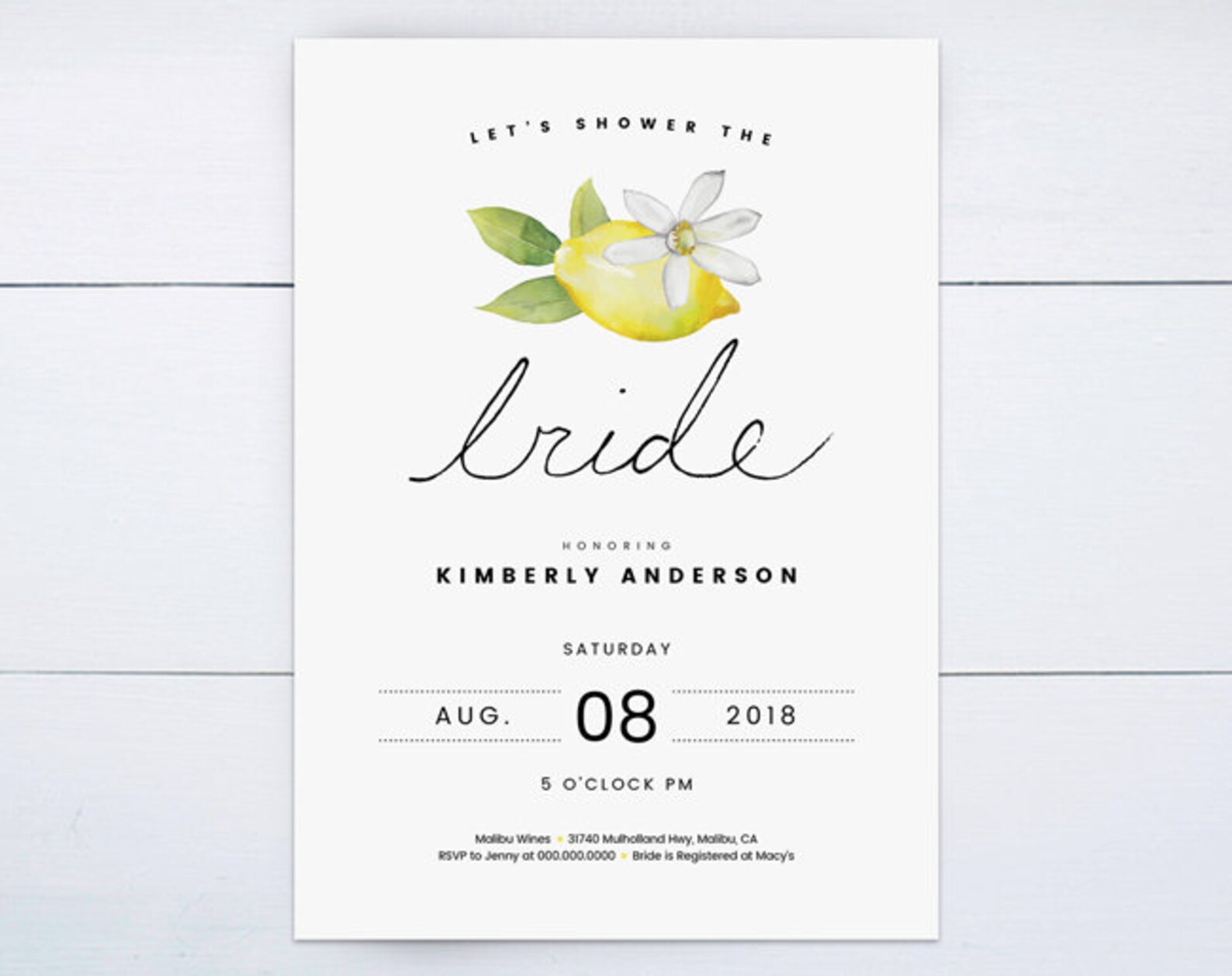 Matching tags and advice cards for the bride-to-be. Whether you're throwing a small get together for the future bride or if quarantine life has you staying inside, these are perfect little mail-ins to share your heart-felt advice for the soon-to-be bride.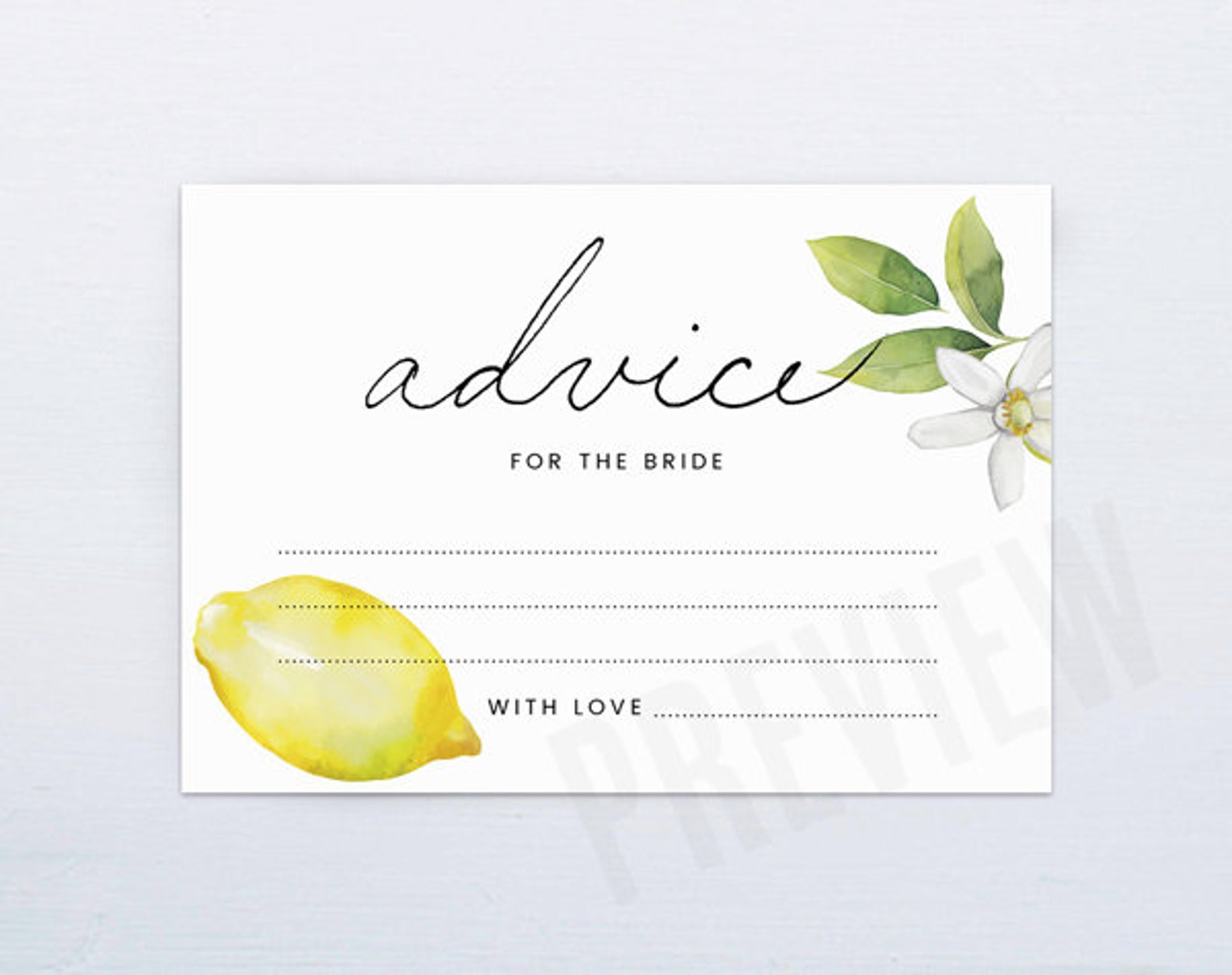 I had to share these pink lemonade lemon drop shots! Such a cute idea by sisters Elsie + Emma from A Beautiful Mess Blog. You can also follow them on Instagram @abeautifulmess for some more of their fun creations!
Loving the way these lemon shots are garnished. I can only imagine the aroma you get when bringing one of these up to your nose! Such a great idea adding those baby lavender buds to bring in those airy, floral aromas of a summery, outdoor field.
Found these free printable DIY boxes online! Perfect for bridal shower / baby shower favors and if your up for a little bit of craft time. Click here to get your printable.
Guests' names and table numbers hung on dry stem branches for a bridal shower! This picture was actually sent in from one of our customers who asked for customized tags. Love seeing how beautiful they turned out after everything was set up.
Do you have any lemon themed ideas of your own? We would be thrilled to look at what you've come up with! Share below some of your favorite lemon-inspired ideas, whether they're your own or purely inspirational.