The Best of Wedding Postponement Cards, 2020 Edition
Have unforeseen events thrown a curve ball into your wedding plans? Unfortunately unexpected changes are always bound to happen. But for when they do, here are 7 irresistible wedding postponement cards you don't want to miss.
When Life Gives you Corona…
by: The Wild Petrova | type: Downloadable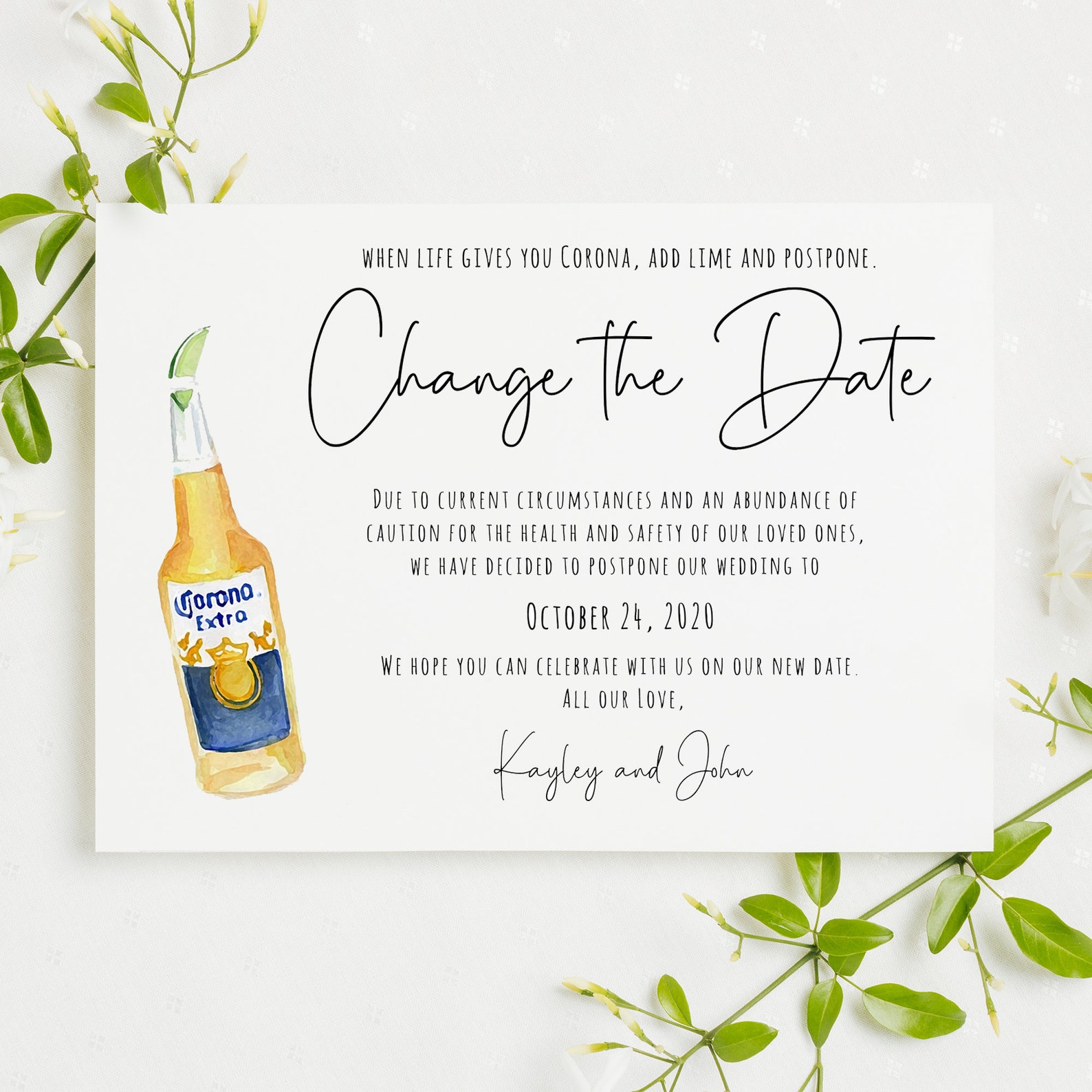 'Love is Patient' Wedding Postponement Card
by: Everett Paper Goods | type: Printed
'Oh Sheet'
by: Mallory Hope Design | type: Printed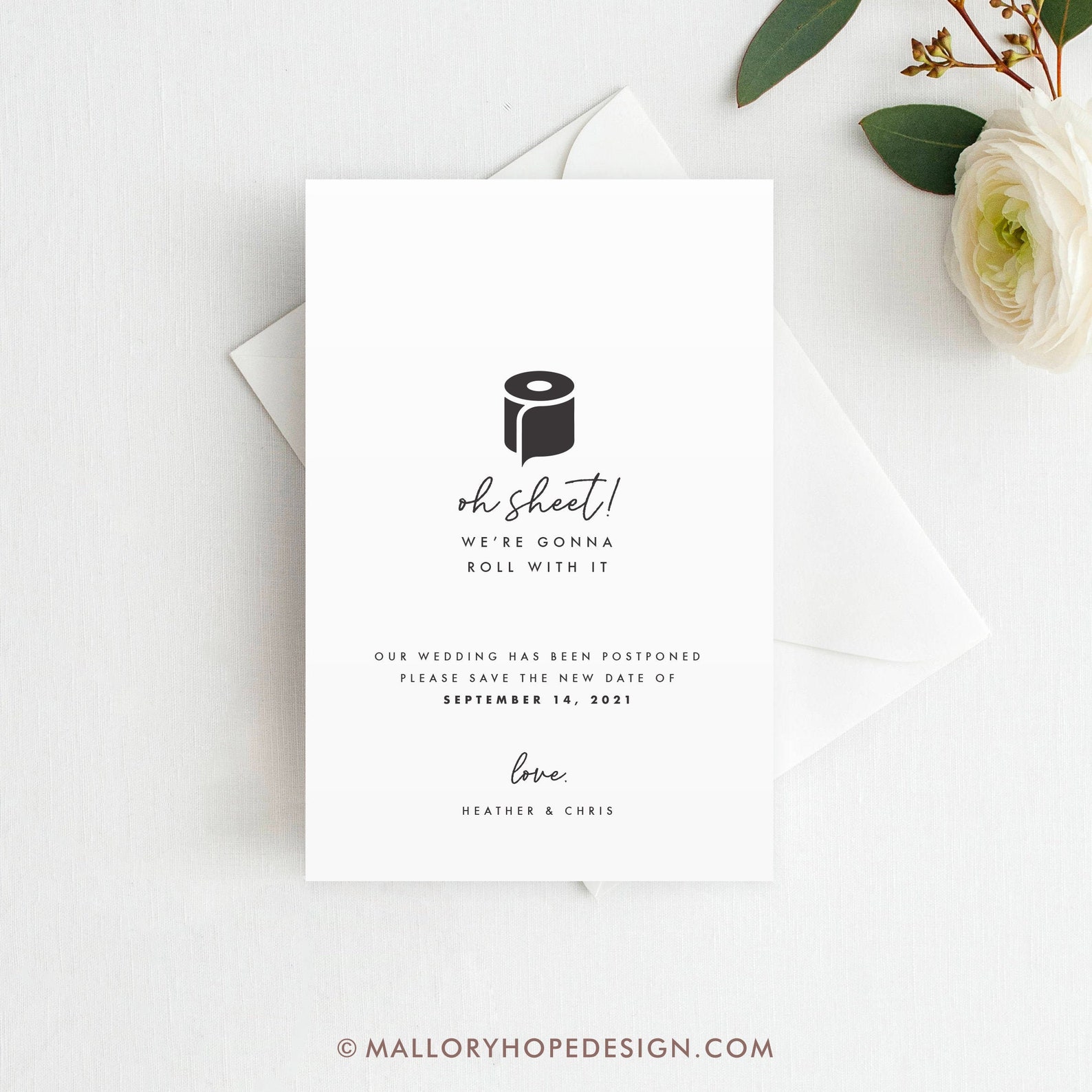 Roll With It
by: Dream Printable | Type: Downloadable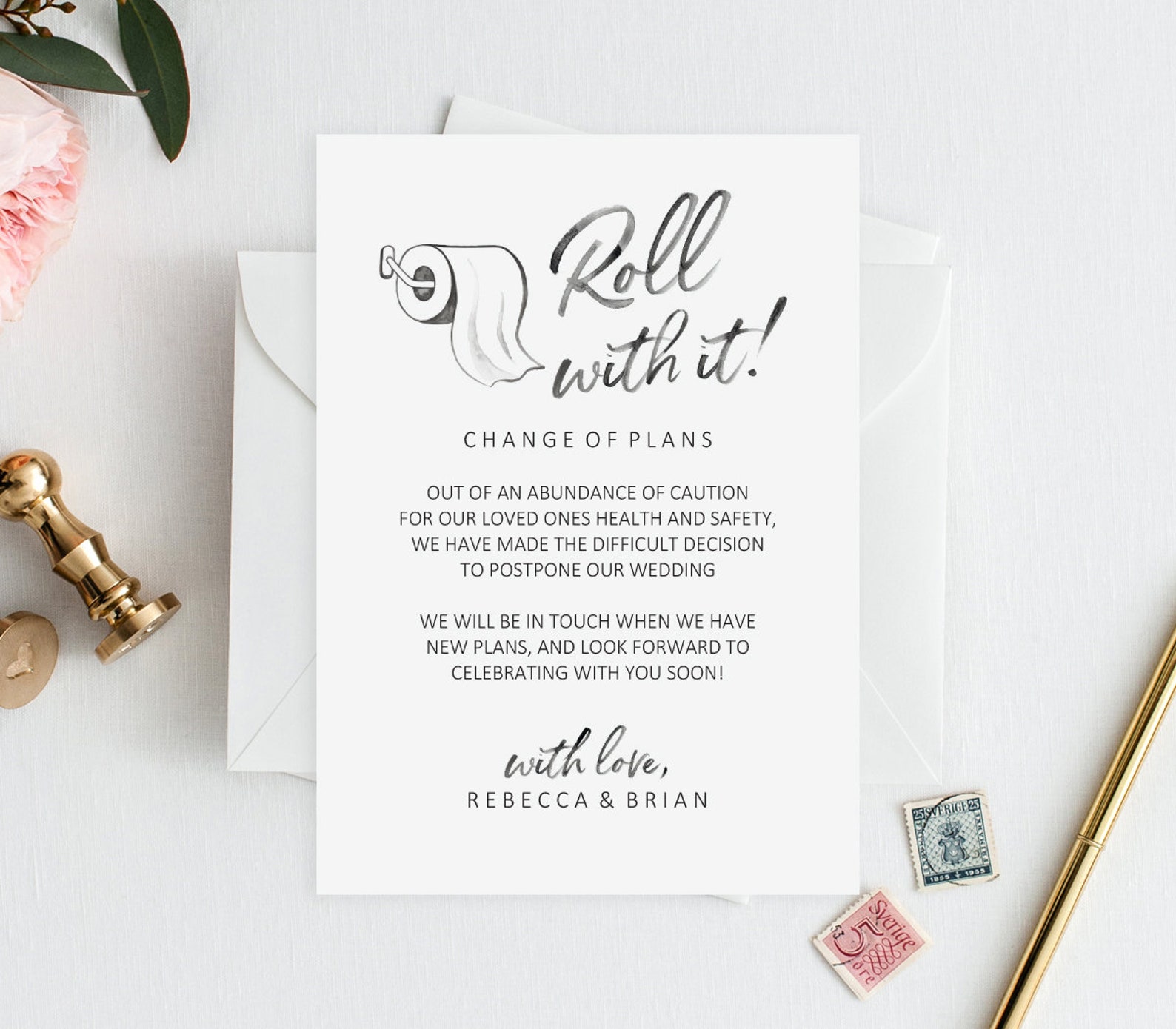 'Save The New Date' With Custom Calendar
by: Paper Maven Delights | type: Printed
We Do Re-Do
by: Unmeasured Event | type: Downloadable
New Plan Same Vows
by: Shishko Templates | type: Downloadable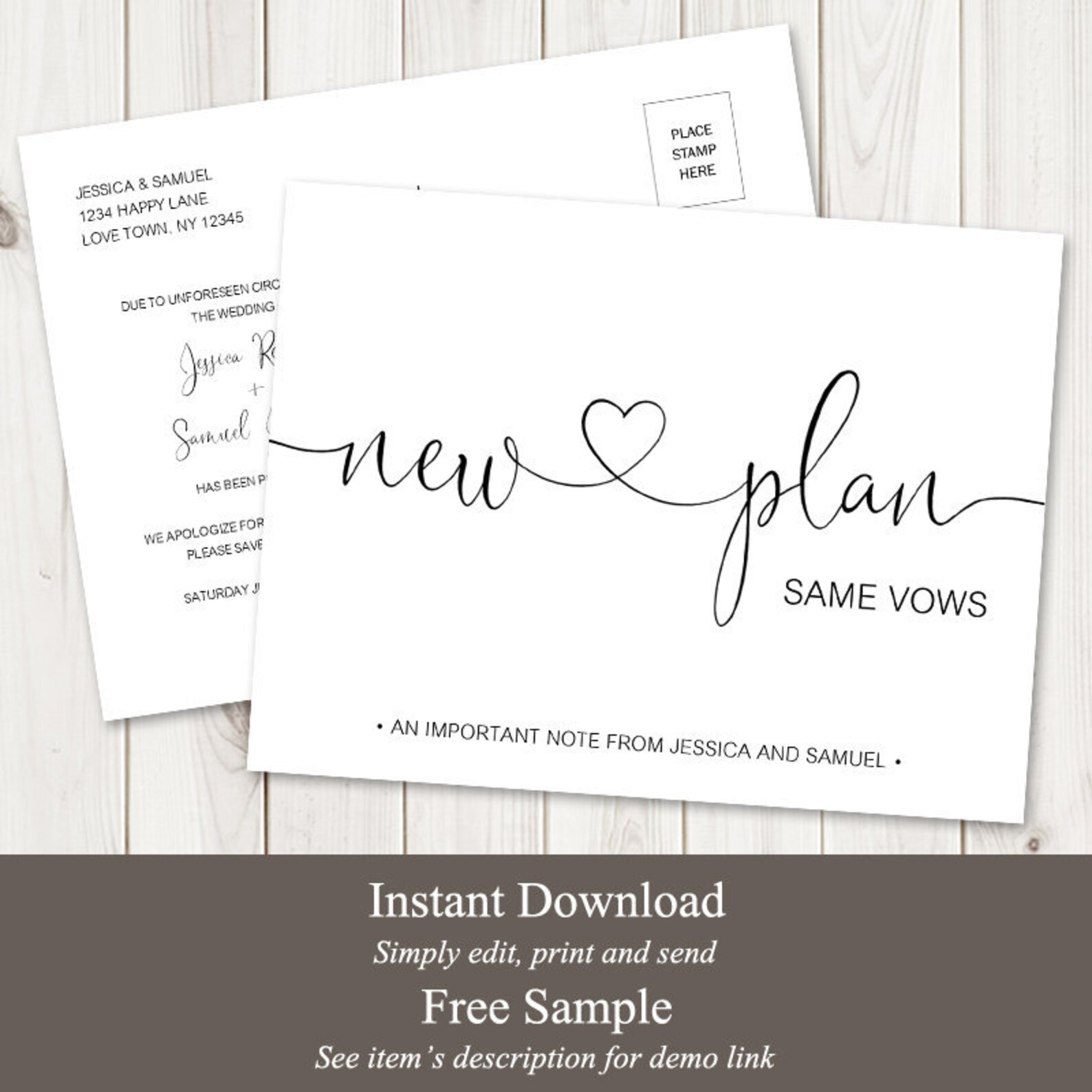 Hope you enjoyed these wedding postponement cards – 2020 Edition! If you have any favorites of your own, feel free to share them in the comments below.